Product composition and formulation
Product composition and formulation - GLP compliant testing
Whether you are carrying out the development of a new formulation, changing suppliers or adjusting existing products we can support you with formulation development and experimentation.
Our chemists have years of experience with many types of products including Biocides, Plant protection products, cosmetics, technical materials, oil compositions, from off the shelf to newly formulated or even just at the design stage.
We can test out your formulation plans in the laboratory and work directly with your team to understand your aims. We can test your samples formulated by you, or we can formulate them for you in our laboratory.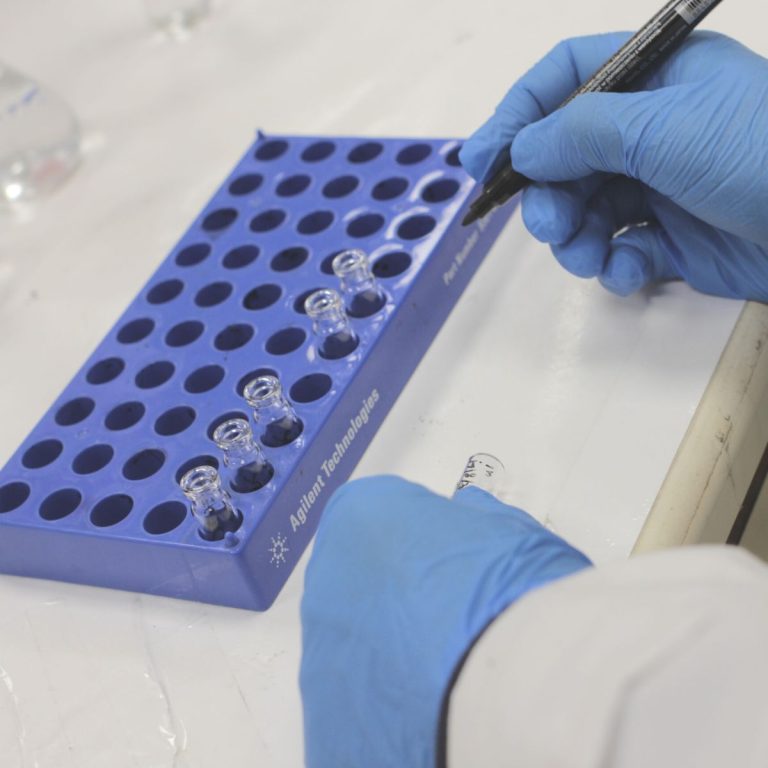 If you want to trial a number of options before manufacture we can formulate your products at different ratios, or with different additives and put them through a series of tests to determine their predicted long and/or short term suitability. 
This might include temperature stress testing, heavy metals testing, impurity testing, physical testing such as Viscosity. 
We can design the testing schedule to your individual product and needs.
Then once you have a product you are happy with, we can support you through your registration journey offering various GLP testing services and directing you to our network of partners that can support you with toxicity, e-fate or even just dossier preparation. 
Whatever you need we have a network to take the pressure off!