Career in Chemistry at Oxford Analytical Services Ltd
Want to join a fun, dynamic and diverse team of people, and have a great career in chemistry?
Oxford Analytical Services Ltd work to retain talent and believe we are a people first organisation. We have a lot to offer all levels as our work is niche and diverse across many instruments, wet and physical chemistry techniques as well as a strong management, safety and regulatory background. We want to bring the best out of each individual and enjoy watching them develop and grow at any level. Our managers still learn as much as our technicians because learning never ends for us!
There are always new chemistry challenges, sustainability initiatives and of course regulatory changes to keep us engaged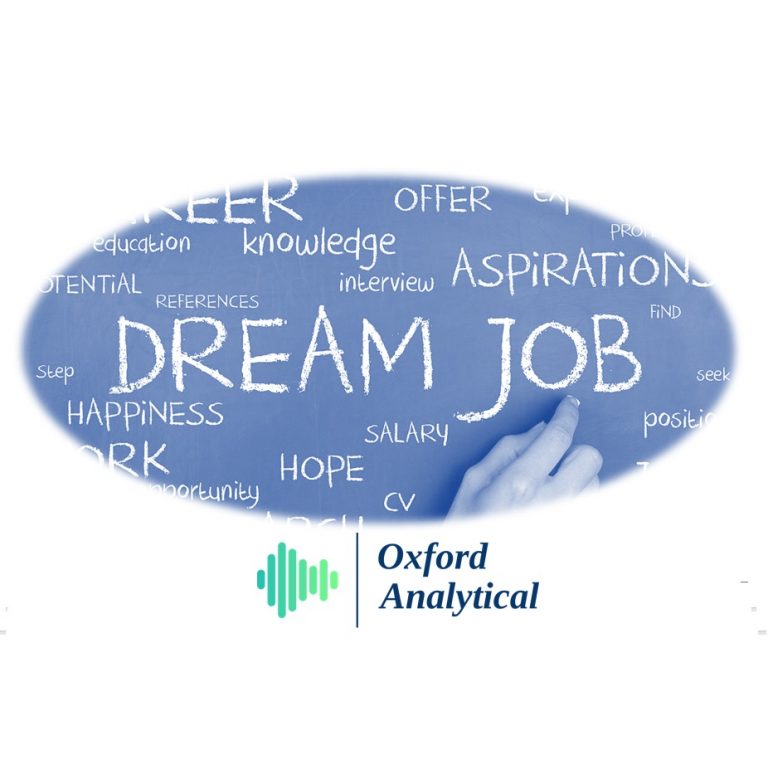 If you aspire to a great career in chemistry, are hard working and have a good attention to detail we want to hear from you. Whatever level you may be at in your career.
We are always keen to hear from talented individuals. If you have any of the following skills or experience, please send your CV to us.
If we have a suitable vacancy then we will be in touch, and in the event that we are not currently recruiting, we will keep your CV on file for a period of 6 months and let you know if something comes up.
Typical Roles at Oxford Analytical Services Ltd
For the next step in your Career in Chemistry: