Method Development & Validation - SANCO /3030/99
Analytical methods must be validated to provide reliable data for regulatory submissions. These methods are essential for a number of purposes, including testing for sample release data, testing of stability samples, testing of active ingredients and to provide data to support specifications.
For the assay of the active ingredient and any relevant impurities we would normally validate the method used in-house, such validation being designed to meet the requirements of SANCO/3030/99 rev.5.
We have a large database of successful method validations and would be happy to discuss your requirements.
Examples are within Plant Protection Products, Biocides, Disinfectants, Technical materials and various levels of formulated products covering a wide range in single methodology as well as impurity and trace metals validations.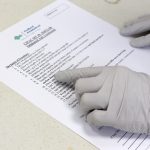 We have also worked with a number of natural products very successfully.
Please contact us for a tailored quotation based on your regulatory requirements.
Our experts can also provide guidance to other laboratories that may require support in method development under SANCO/3030/99