Limonene Testing – Limonene is a colourless liquid aliphatic hydrocarbon classified as a cyclic monoterpene, and is the major component in the oil of citrus fruit peels. The d-isomer, occurring more commonly in nature as the fragrance of oranges, is a flavoring agent in food manufacturing. It is also used in chemical synthesis as a precursor to carvone and as a renewables-based solvent in cleaning products.The less common l-isomer has a piny, turpentine-like odor, and is found in the edible parts of such plants as caraway, dill, and bergamot orange plants.
Limonene takes its name from French limon ("lemon"). Limonene is a chiral molecule, and biological sources produce one enantiomer: the principal industrial source, citrus fruit, contains d-limonene ((+)-limonene), which is the (R)-enantiomer. Racemic limonene is known as dipentene. d-Limonene is obtained commercially from citrus fruits through two primary methods: centrifugal separation or steam distillation.
Limonene is often used as part of natural insect repellents.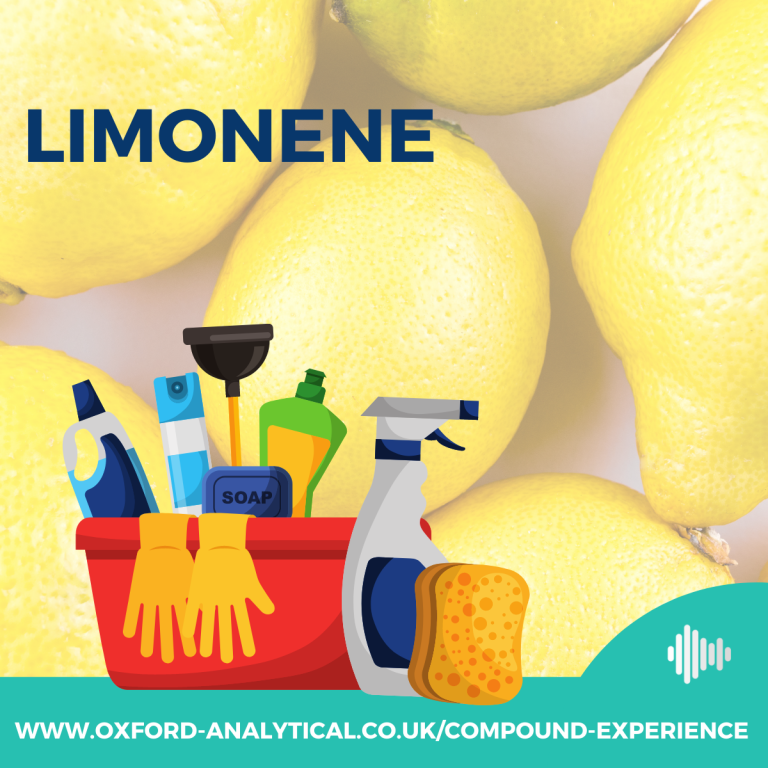 How can we help with your testing requirements?
We have established methods for various types of products containing Limonene. These are usually naturally complex compounds with many actives and elements.
We can develop and validate methods to support your registration requirements on these complex natural products.
Helping you through the Biocidal Products Regulations to be able to market your product and providing stability and safety data through various physical and chemical testing.
These tests can all be done in compliance with GLP where required, and if the formal certification is not required you can still rest assured that all of our processes are carried out following the same high-quality standards even when outside of GLP.
We partner with consultants and other laboratories to support additional testing requirements too – so if we can't do it, we will help you find someone who can through our trusted network.
Please contact us for further discussion of your particular Limonene testing requirements.