Didecyldimethylammonium Chloride (DDAC) Testing
Oxford Analytical are a GLP approved facility for all your DDAC testing requirements.
Didecyldimethylammonium chloride (DDAC) is an antiseptic/disinfectant that is used in many biocidal applications. It causes disruption of intermolecular interactions and dissociation of lipid bilayers. It is a broad spectrum bactericidal and fungicidal and can be used as disinfectant cleaner for linen, recommended for use in hospitals, hotels and industries. It is also used in gynaecology, surgery, ophthalmology, pediatrics, OT, and for the sterilization of surgical instruments, endoscopes and surface disinfection.
It is a modern and safe biocide. It features broad spectrum activity against both gram positive and gram negative bacteria, fungicide and mildewcide, active against enveloped viruses (e.g. Hepatitis B, HIV), tolerance for anionic contaminants, high tolerance to hard water, maintains efficacy in presence of heavy organic soiling such as blood and protein, good surfactant and wetting properties.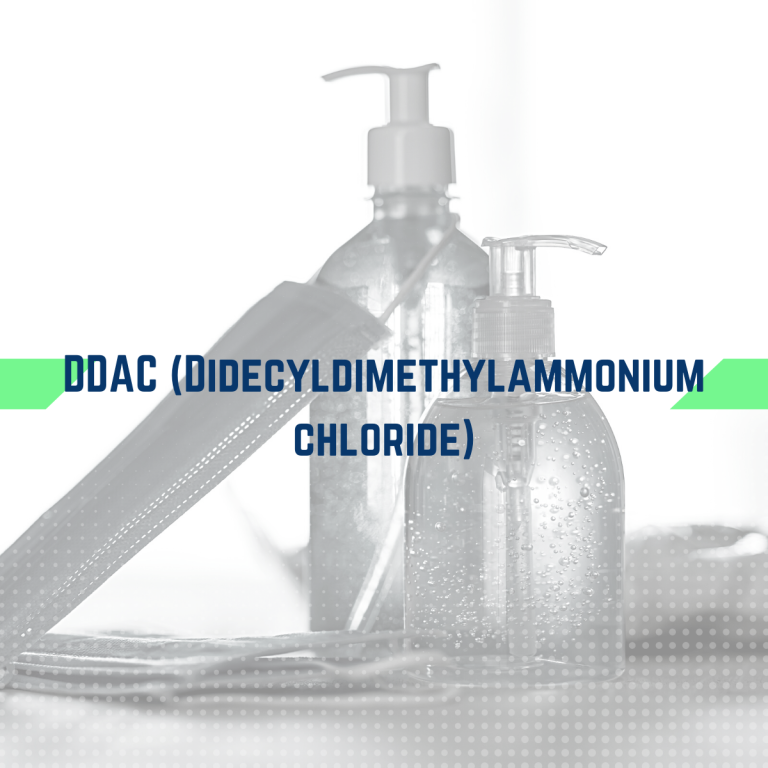 This substance is approved for use as a biocide in the EEA and/or Switzerland, for: veterinary hygiene, food and animals feeds, wood preservation.
This substance is being reviewed for use as a biocide in the EEA and/or Switzerland, for: human hygiene, disinfection, product preservation, preservation for construction materials, preservation for liquid systems, controlling slimes.
How can we help with your testing requirements?
We have established methods using LC/MS for various types of DDAC containing products and can carry out routine analysis or other physical testing including storage stability.
Whether DACC is a single active or part of something more complex we can develop and validate methods to support your registration requirements.
Helping you through the Biocidal Products Regulations to be able to market your product and providing stability and safety data through various physical and chemical testing.
These tests can all be done in compliance with GLP where required, and if the formal certification is not required you can still rest assured that all of our processes are carried out following the same high-quality standards even when outside of GLP.
We partner with consultants and other laboratories to support additional testing requirements too – so if we can't do it, we will help you find someone who can through our trusted network.
Please contact us for further discussion of your particular DDAC testing requirements.