We can provide a storage stability study in support of product registration to GLP.
We can provide storage stability studies in support of the registration of Plant protection products as outlined in Annex III of Directive 91/414/EEC and Regulation (EC) No. 1107/2009 of the EU parliament and council on placing plant protection products on the market.
We can design these studies in accordance with guidance documents such as Croplife (formerly GIFAP) Monograph No 17.
We have extensive experience with Biocides since the introduction of the Biocidal Products Regulation (EU) No 528/2012 of the European Parliament.
We can offer a range of temperatures, conditions and lengths of storage to meet your requirements.
These testing packages use suitable methods of analysis such as CIPAC/OECD/EEC to comply with the appropriate regulatory authority guidelines.
We have experience in adapting and modify published methods to suit your particular product and be able to support successful registration.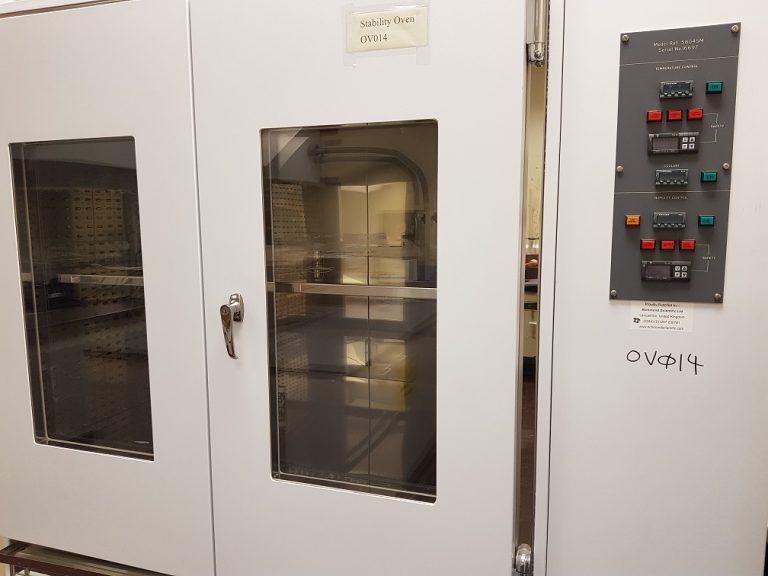 We can also comply with FDA guidance as well as follow ASTM or pharmacopeia methodology.
Where published methods are not available standard in-house procedures are followed which are (or can be) fully validated.
We have also developed in-house procedures to conduct assays on the effectiveness of cleaning procedures and perform spray performance testing over time for RTU formulations. This is now a registration requirement and our methodology can be adapted to cover your company's recommended cleaning or product use procedures.
We can also develop and validate methods for the Active Ingredient(s) and any relevant impurities required.
Please contact us for a tailored quotation.