Residual Solvent Analysis (Class I, II and III) – ICH guideline Q3c
Oxford Analytical provide residual solvent analysis by gas chromatography.  Residual solvents are solvents that are used in the manufacturing processes of materials that are not completely removed after processing. For example, solvents can be used in glue and adhesive manufacturing to control the drying properties. There are guidelines for the amount of residual solvents that can be left behind and still be considered safe. At unsafe levels, they can either be harmful to the environment or humans. Residual solvents can also compromise the quality and/or functionality of the product.
Our GC Headspace is ideal for volatiles such as solvents as it can analyse the gaseous vapour formed from the rapid evaporation of the solvent itself. (Hence the term headspace analysis). Ethanol or Acetone are primary examples.
We can support your requirements whether it be manufacturing quality checks or determination of manufacturing impurities.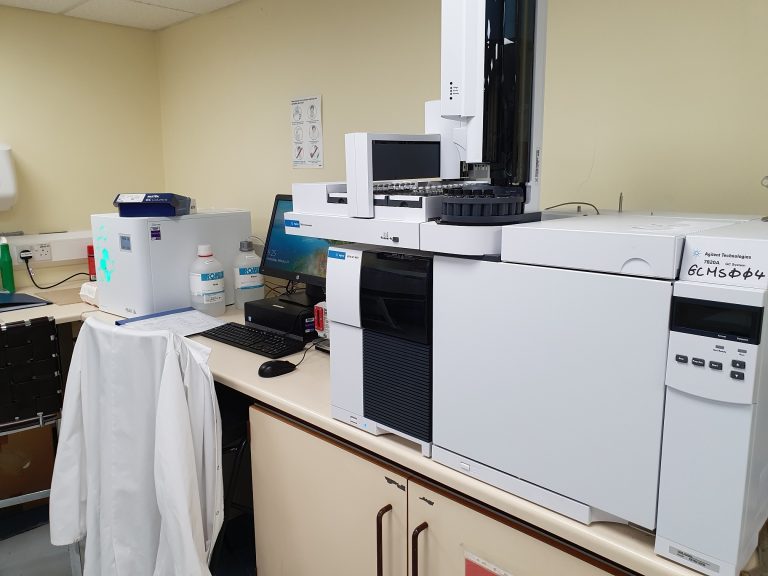 To support your requirements, we can also offer physical testing to determine other parameters that may be needed.
We have included some examples of various manufacturing impurities and solvents we work with on a regular basis:
Methanol (MeOH)
Ethanol (EtOH)
Acetone
Propan-2-ol (IPA)
Acetonitrile (ACN)
Dichloromethane (DCM)
Methyl tert-Butyl Ether (MTBA)
Hexane
Ethyl Acetate
Tetrahydrofuran (THF)
Cyclohexane
Isopropyl Acetate
Triethylamine (TEA)
Heptane
1,4-Dioxane
Pyridine
Toluene
N,N-Diisopropylethylamine (DIPEA)
Methylcyclohexane
Chlorobenzene
Methyl isobutyl ketone (MIBK)
Propan-1-ol
Butan-1-ol
Pentane
Diethyl ether (Ether)
Butan-2-ol
Butyl acetate
Pentan-1-ol
2-Methylpropan-1-ol (Isobutanol)
Isobutyl acetate