Agrochemicals (Plant Protection Products)
Our primary expertise is with Agrochemicals, we have worked with hundreds of formulations over a number of years and have a wide knowledge of various methods of analysis using different techniques.
We can provide storage stability studies in support of the registration of Plant protection products as outlined in Annex III of Directive 91/414/EEC and Regulation (EC) No. 1107/2009 of the EU parliament and council on placing plant protection products on the market.
We can design these studies in accordance with guidance documents such as GIFAP Monograph No 17.
For further details on the type of studies you require visit our pages related to storage stability, 5 batch analysis and method validation or for a tailored quotation please contact us.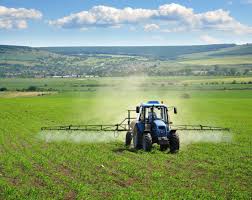 We work closely with a number of consultants that can help to support your registration needs, ensuring you get the best value, and the best quality.
Regulatory authorities around the world vary in requirements, and it can be a complicated minefield!
We can support your regulatory needs worldwide.
We believe in collaborative working and robust planning to ensure that only the analysis you need is carried out based on where you intend to register now and in the future.
We have worked with an extensive amount of substances over the years. Examples can be found here.